Bridging the AI application gap between developers, radiologists and patients to detect lung cancer earlier¶

The focus of the Concept to Clinic challenge is to make AI advances useful — not just for data scientists interested in cutting-edge methods, but for clinicians working on the front lines of lung cancer detection and the patients they serve.
In early 2017, the Data Science Bowl produced a set of cutting-edge algorithms for detecting lung cancer in CT scans. These algorithms have demonstrated the potential for artificial intelligence to help radiologists catch lung cancer earlier and more reliably separate out false positive results. Through the Concept to Clinic challenge, we've engaged a global community of participants to collaboratively develop the functionality and experience that matter most in a clinical setting. Through this process, we are building an open source application that starts from cutting edge algorithms for detection and actually turns it into artificial intelligence that is useful to clinicians and patients.
A range of technical abilities from data scientists, software developers, and frontend engineers are needed to build the end-to-end application that loads images from patient scans, applies machine learning algorithms to find and interpret potential threats, and gives radiologists a clear user interface for their clinical work. Meanwhile, the experience of practicing radiologists must be built in from the very beginning to the way the functionality and user flow is designed, and ongoing feedback provides focus on the development priorities that are most important for real clinical value.
This challenge brings people together from across the globe to improve the tools we have to fight the world's deadliest cancer. From the more than 500 developers using thousands of lung CT scans to build out the application, to the radiologists informing the most useful design decisions, and the lung cancer patients they are ultimately serving through their work -- get to know some of them below!
---
Meet some of the participants in the global fight against lung cancer¶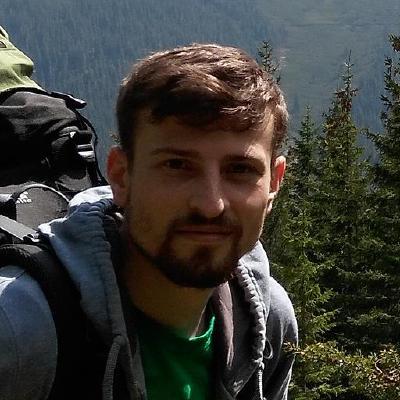 Serhiy Shekhovtsov¶
Full Stack Software Engineer
Lviv, Ukraine
Serhiy was a top backend contributor in the first milestone and is currently among the top five overall contributors to the project.
Who are you (briefly) and what do you do professionally?
I am a self-taught programmer from Lviv, Ukraine. Have been working as a full stack software developer for more than 8 years. Co-founder of ShortPoint - successful startup supported by Silicon Oasis Founders and 500 Startups accelerators.
What got you interested in this Concept to Clinic project?
An opportunity to contribute to something that really matters on a global scale.
Getting hands-on experience with cutting-edge technology stack.
Tasks you implement and code you write will (mostly) be useful, no matter what is your position on the leaderboard, unlike it's with a vast majority of other online competitions.
A chance to get a prize even if you are not at the top of the global leaderboard.
For more from Serhiy check out his e-chat with DrivenData.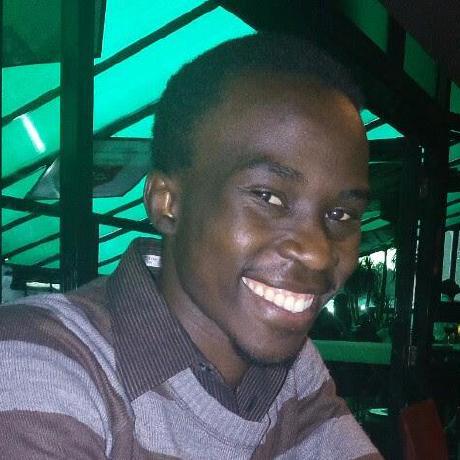 Martin Musale¶
Software Developer
Nairobi, Kenya
Martin was a top community contributor in the first milestone and is currently among the top five overall contributors to the project.
Who are you (briefly) and what do you do professionally?
I am Martin Musale, a Software Developer based in Nairobi. I am proficient in Python, JavaScript and currently I'm tinkering with Golang. I enjoy the OSS world and everything it offers. Professionally, I work at Gravity as a Software Developer.
What got you interested in the Concept to Clinic project? How did you find the challenge and why did you choose to participate?
I love challenges! But what really got me interested was the scope of the project, to build a cutting-edge open source tool for clinics. It also involved meddling in some interesting technology i.e. ML, AI and algorithms. The technology stack was also very appealing. I loved the setup.
For more from Martin check out his profile on Concept to Clinic.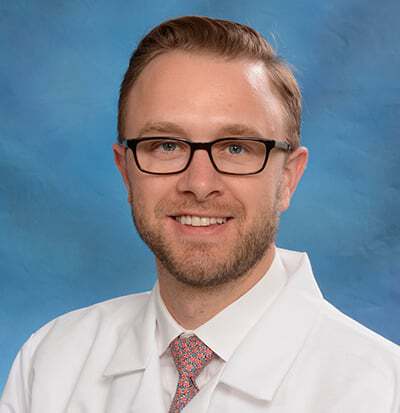 Jason Hostetter¶
Clinical Fellow, Neuroradiology
Baltimore, MD
Dr. Hostetter has been practicing radiology for four and a half years in Baltimore, after working as a full-time software developer before starting medical school. He is a member of the Technical Advisory Panel and has been instrumental to the design of this project.
Why did you choose to participate as an advisor for this project?
I believe in the power of like-minded groups of people, and have personally benefited from hundreds of open source projects. I loved the idea of leveraging the power of programmers across the world to tackle one of the biggest needs in medical imaging right now, data collection. Machine learning and AI is exploding right now in the world of medical imaging, but we have precious few reliable datasets to train algorithms, and fewer still good ways to collect it.
What do you see as the biggest areas where better uses of machine learning can help radiologists with their work?
Automating or streamlining mundane but important tasks. For instance, finding lung nodules and tracking their size over time. Same thing with lymph nodes or tumors in cancer follow-up studies. These tasks are tedious and time consuming for humans, but play a very important role in treatment. They also tend to be quite routine and with well-described parameters for reporting, which is perfect for a computer algorithm.
What are the benefits of an open source challenge like this? In what ways is this project useful?
Open source can not only drive the production of great software, it also brings together a community of people who believe in the same end goal. Newcomers can be brought into the conversation and learn about what is being created. Medical imaging is a relatively small world compared to the wider world of software development. This project helps skilled programmers see what problems our industry is struggling with, and gives them an opportunity to dive in to our world. With the ultimate goal of better health care for real people, I hope contributors can see the potential impact of what they produce.
For more from Dr. Hostetter check out his short interview with DrivenData.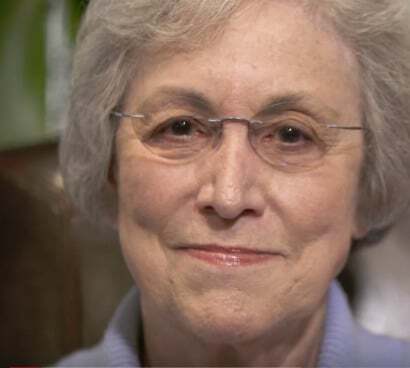 Sally Samuels¶
Lung Cancer Survivor and Advocate San Francisco, CA
Sally is a lung cancer survivor whose cancer was detected early. Her life and advocacy offer a beautiful example of why early scans are so important.
Sally serves on the Addario Patient and Caregiver Advisory Board (APCAB) at the Bonnie J. Addario Lung Cancer Foundation.
Hear Sally's story firsthand and why, in her words, it's so important to demand a scan.
---
Get involved¶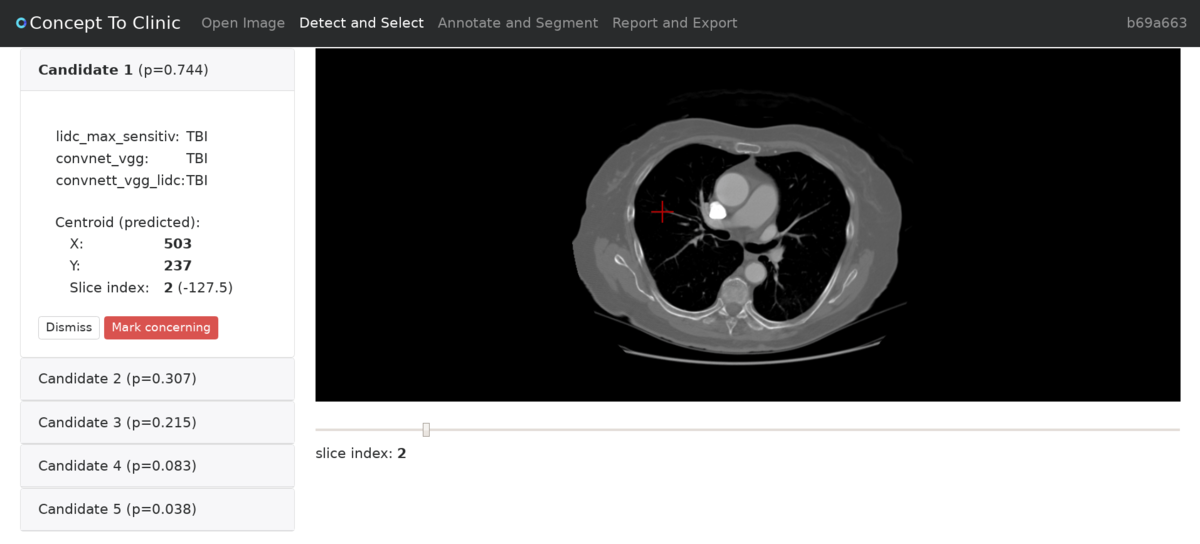 Open development in Concept to Clinic runs through January 25. A version of the in-progress application is now being used to collect feedback from clinicians and inform priorities for continued development.
Looking for ways to contribute? Visit the challenge home and sign up!
Like the project? Please help spread the word #concepttoclinic!
---
The Concept to Clinic challenge is a collaboration between DrivenData and the Bonnie J. Addario Lung Cancer Foundation.