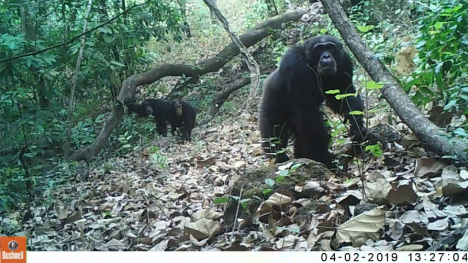 Chimpanzees from a WCF camera trap in Guinea
Through the Patrick J. McGovern Foundation's Data for Climate Action Accelerator, DrivenData is partnering with the Wild Chimpanzee Foundation to create automated, accurate, and accessible species detection tools in West Africa. Using machine learning on camera trap videos, the goal is to provide insights into the effects of climate change on wildlife, and enable evaluation of conservation efforts on species abundance.
Our planet is facing two impending and inexorably linked crises: biodiversity loss and climate change. We need to be able to monitor wildlife populations to determine if, when, and how best to intervene for the sustainability of the world's ecosystems.
---